At StableLogic, we have been delivering successful digital transformation projects for over 30 years. We are often faced with blockers that hinder a project's success, leading us to form innovative solutions to keep a project on track for successful delivery.
In this article, we will discuss the challenges faced by project managers, and how our team at StableLogic guarantees success in projects of all kinds.
The Role of Project Managers
Think of a project manager as the captain of the ship. Throughout the journey, the captain ensures that all members follow the correct procedures, adhere to safety measures, assess and manage risks, and identify predicted obstacles, all with the goal of reaching an agreed destination.
Likewise, project managers have the knowledge and experience to deliver projects successfully, and to meet the objectives of business owners, teams, and the wider organisation. They take responsibility for all activities, from pre-planning until post-closure in every level of engagement in the lifecycle of a project.
In every level of engagement, there are various obstacles that could block a project's success. We cover the importance of each activity and best practice to manage risks and maintain project efficiency.
1. Collaboration with Stakeholders
Understanding the needs of project stakeholders is the first, and often most important, factor that influences project success. It is vital that our project managers understand the needs and expectations of every stakeholder and the impacted areas that affect the relationship and business targets.
In any organisation, stakeholders may consist of internal stakeholders such as leadership committees, product owners, reporting managers, a development team, configuration owners, and suppliers, or external stakeholders who are end users/customers, investors, and shareholders.
Managing expectations across stakeholders can be delicate. We must balance competing demands among:
Scope, time, cost, and quality

Differing needs and expectations in the business

Explicit (identified) requirements and implicit (unidentified) requirements
A lack of proper communication and unmanaged expectations can lead to obstacles later on in a project. For that reason, our project managers conduct a thorough requirements-gathering process to understand the objectives of a project and priorities across all stakeholders, to ensure every member of the project is catered to.
In short? For project managers, silence isn't golden. It's deadly!
2. Requirements & Change Management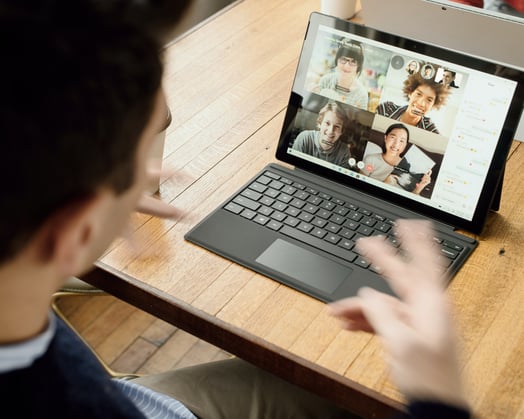 As explained, the requirements-gathering process is crucial to ensuring that we deliver on every objective in scope. A typical requirements-gathering phase involves:
Context definition & business process analysis (as–is and to-be process maps)

Requirements document - functional & technical specifications

Test strategy, acceptance test plan

Architecture document

Proof-of-concept

Requirements traceability
Once we have defined your requirements, we can finalise them using the following criteria:
Have we thoroughly mapped the client's expected requirements with our plans to address them?

How stable and clear are the requirements?

What is the comprehensiveness of requirements traceability?

What is the maturity of the documentation? Are all functional and non-functional requirements documented at the atomic level?

Has the client signed off requirements?

Is there a size (e.g., function point, lines of code, feature points, use cases) and effort estimates covering the entire scope of the project?

Is there a formal change control process in place and is it adhered to?
If we find any of the requirements don't meet these criteria, we may need to manage a change request process. This is crucial to a project's success and a potential obstacle to delivery. If the requirement's impact is not properly analysed, re-estimated and revised, it can potentially lead to miscommunication about schedules and costs, which hinders a project's progress.
If requirements are not formalised properly, it can undermine the entire project. For this reason, it's crucial to properly set requirements and expectations across all stakeholders and project members.
3. Project Planning
Project planning begins with a detailed project scope. We will:
Identify project assumptions, dependencies, and constraints

Determine team members with their roles and responsibilities

Define the project communication and control approach

Prepare project start-up documents such as estimates and approval for securing budget, resources, schedule, project size and effort

Agree on key performance indicators, metrics, milestones, and releases for launching to market/live environment
In addition to the above, it may be necessary to create various plans to cater to all possibilities in the project, including:
Induction plan for new joiners

Configuration plan

Change management plan

Risk plan

Tools

Travel plan

Audit plan

Business continuity plan
We make sure all these plans are aligned with cross-functional stakeholders to ensure they are aware of the project scope, their requirements are met and each plan gets final approval.
This sets the foundation to manage the project with a unified and systematic approach.
4. Project Tracking
As part of our methodology as StableLogic, we emphasise the importance of continuously monitoring a project's progress. We perform the following measures to assess a project's status and measure it against the agreed requirements:
Scope changes

Issues

Dependencies

Risks

Performance goals

Team Skills

Audits

Quality Assurance

Security control

Corrective and prevention action

Effort, defect, schedule, and budget

Periodic report to internal and external stakeholders

Revise estimates (for scope creep)

Team meeting

Milestone review

Business value addition

Postproduction defects

SLAs

Causal analysis and resolution

Change request register

Metrics, KPIs
Assessing these measures keeps us accountable and ensures that the project is progressing in line with all project member's expectations. This allows us to stay abreast of any potential blockers, manage expectations, and keep the project moving continuously.
Regular project assessments using this checklist allow us to monitor the project visually and enable continuous progress.
5. Project Governance
Here is the pictorial representation of solid pillars of project governance: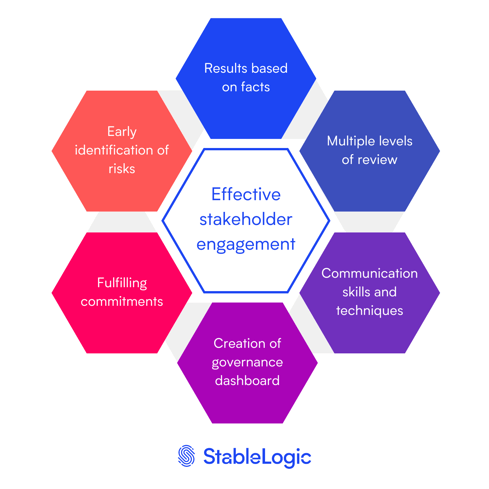 We can achieve proper governance and meet stakeholders' expectations through successful relationship management, clear communication and regular updates. Project success is not merely based on following processes and techniques, but also requires a tactical way of managing people and project performance.
Governance shouldn't be put in place just for the sake of having it, but instead, benefit the project and serve its purpose. Contingency actions must take place at the right time throughout the lifecycle of the project. And most importantly, we must maintain integrity!
6. Defining and Implementing RACI
The main cause of project failure is a lack of clarity on who should do what.
Therefore, a RACI chart (responsible, accountable, consulted and informed) can be helpful to overcome this. This concept can often be neglected due to prioritising critical and time-sensitive deliverables. But a lack of RACI can lead to miscommunications and unmet expectations, hindering a project's success.
A project manager should define the RACI for every key task and deliverable by identifying the relevant person or people and assigning them a role. In other words, they will set who is responsible for doing, reviewing, approving, and being informed of project procedures. This mitigates any risk of confusion or conflict and thereby helps the entire team to deliver the project well.
Your organisation must define the guidelines to standardise RACI and implement it in all relevant projects. With these guidelines, it will be much more possible to manage large projects with many cross-functional teams, as every member will clearly understand how they are to be involved in each project phase.
7. Risk Management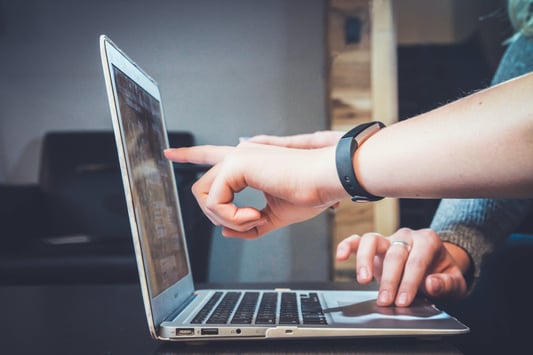 Every risk in a project comes from uncertain factors that build up without being managed and mitigated properly.
For this reason, it is crucial to create a risk dashboard that is readily available to all executive management and team members, regardless of their role in the project. This allows all risks to be transparently shared to project members, keeping everyone updated. We advise that you only display actively open risks in the dashboard view.
There are 5 steps to effectively managing risks, which are:
Identification

Assessment

Response planning

Tracking

Control
Access to a risk dashboard will enable all project members to partake in managing risks, led by the project sponsor to oversee that all risks are handled properly.
8. Milestone Reviews
During the project planning phase, we identify project milestones and document these within the project plan against a target date.
We utilise milestone reviews to ensure the project is on track and going in the right direction to deliver the results we are looking for. During a milestone review, we take a short pause from the project, assess the progress achieved so far, review lessons learned, and make adaptations if necessary. We also use this time to reflect on achievements and identify any difficulties or issues encountered which could impact the project delivery.
The milestone review process provides the project team with insights into the tasks completed, current work in progress, and the outstanding tasks which need to be completed to achieve the project objectives.
9. Teamwork & Motivation
Just like in any sport, there are two types of participants in a project:
Key players

Audience
Key players can be identified as the participants who are fully dedicated, engaged, showcase performance, and are directly responsible for success and failure. During a project, the key players are the team members (Product Owners, Developers, Testers, etc) who directly contribute to the project delivery.
In comparison, the audience is the participants who encourage, cheer for success, and will provide support to achieve success – as opposed to being directly responsible. During a project, the audience members (Senior Leadership, Sponsors, etc) take on more of an observation role, but will complete tasks to support the delivery – for example providing approval or escalations.
So where do StableLogic fit in? Our project managers act as a coach – guiding the team (key players and audience) to success.
10. Solving Impediments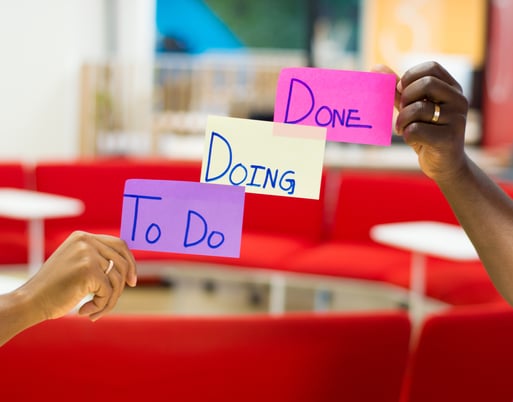 In every project, time is the most valuable resource to manage. A common blocker we find in many projects is - waiting!
This can occur for countless reasons, including waiting for:
Review/approval

Logistics/tools

Access

to documents and resources

Final decisions

Work to be completed

Defects to be fixed

Input

from team members

Finalised budget

Resources
And the list goes on…
The project manager's role is to proactively avoid issues, foresee risks, resolve problems, and safeguard the project from being paused or delayed.
To overcome this, we apply the Kaizen technique, meaning we regularly create 'Plan-Do-Check-Act' reports to keep the project progressing steadily. This enables us to minimise waiting periods and maintain productivity whilst other aspects of the project are at a standstill.
Overcoming Obstacles in Your Project
If you find yourself in the midst of a highly technical project, you may require an external team to get involved. Our proven methodology has resulted in delivering successful projects that achieve real results for organisations like yours.
Interested in finding out how our team can assist you in your next contact centre, network or digital transformation project? Contact us and one of our experts would be happy to tell you more.