Behind successful project development management lies a comprehensive strategy and a dedicated project team working diligently to ensure its seamless execution. In this article we will delve into the world of project management and explore the crucial aspects that StableLogic Project Managers prioritise to guarantee successful project deliveries.
Of the various different types of project management framework, StableLogic's approach prioritises meticulously handling scope to mitigating risks, efficiently managing suppliers and 3rd parties, implementing data-driven governance, to fostering a culture of continuous improvement. We have curated the top 5 key areas our Project Managers focus on to ensure projects are delivered successfully.
Scope Management

Risk Management

Supplier / 3rd Party Management

Data-driven Governance

Continuous Improvement

1. Scope Management
The first stage is determining what forms part of the project scope. Our Project Managers collaborate closely with your teams, diligently collecting and analysing your business requirements, expectations, pain points and constraints. Through this meticulous process, we curate a Business Requirements Document (BRD) which forms the basis of the project deliverables. To identify and manage the project scope effectively, our Project Managers undertake a series of crucial activities:
We convert customer requirements into technical specifications, carefully documenting and obtaining sign-offs.

We ensure that all requirements are centrally managed and tracked within Project Plans and Action Logs.

We perform a thorough Impact Assessment for any identified changes, seeking approval from relevant stakeholders for revised scope and monitoring this within a Change Register Log.

Throughout the project implementation, we diligently review project objectives and requirements to proactively avoid scope changes, thus minimising potential delays and unforeseen costs.

In the rare instances where scope changes are necessary, our robust change control process ensures comprehensive management and transparency.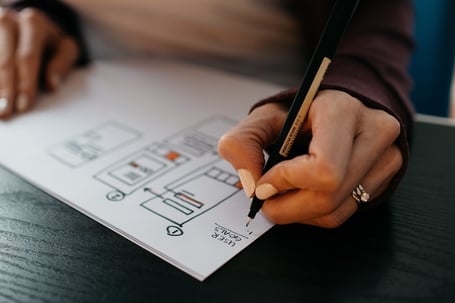 2. Risk Management
At StableLogic, risk management is a key area that our Project Managers focus on; we employ a rigorous and structured approach to tackle uncertainty effectively through comprehensive risk assessment and control procedures. Our proactive methods ensure that potential adverse events are not only recognised but also swiftly addressed. We go beyond identifying risks; our team conducts a cost-benefit analysis while implementing contingency actions to evaluate the cost of risk and the cost of mitigation.
To facilitate seamless risk management, we maintain dynamic Risk Register Logs, which serve as living artifacts capturing vital information such as risk descriptions, categories, probability of occurrence, detailed impact assessment, corresponding mitigation plans, actions taken, high-risk flags, risk status, and timelines encompassing identification and update dates. Risks marked with a high-risk flag receive immediate attention, and we report them to the Steering Committee for support and further escalations, ensuring timely and informed decision-making.
By diligently following this detailed process, we can prepare effectively for risks, minimising uncertainty and mitigating adverse effects. Leveraging our vast experience in managing risks, our team is adept at suggesting effective mitigation strategies and promptly raising issues with senior stakeholders, allowing us to stay true to the project plan and achieve successful project delivery.

3. Supplier / 3rd Party Management
Effective management of suppliers and third parties is the third critical focus area for project development management. To achieve this, our team adopts a proactive approach, starting with building a deep understanding of our clients' businesses. Armed with this knowledge, we become the central point of contact for supplier queries, saving our clients valuable time and allowing them to concentrate on their core work.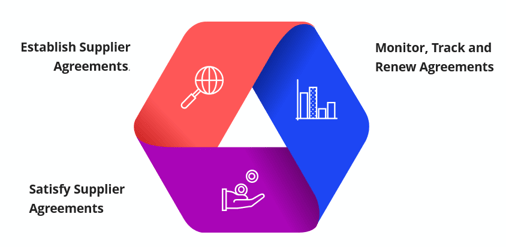 Below we have highlighted some key areas that our Project Managers get involved:
We review and ensure that all parties comprehend and agree to every requirement before implementing a supplier agreement.

We monitor the progress and performance of supplier/3rd party engagements, assessing and tracking various parameters, including schedule adherence, effort, cost, and technical performance, as stipulated in the agreement.

To streamline the supplier agreement management process, we work with all stakeholders to assign responsibilities for performing tasks, developing work products, and providing services as defined in the agreements.

Regular reviews of the supplier agreements are also conducted to ensure they remain up-to-date, accurately reflecting the project's evolving relationship with the suppliers, as well as considering current risks and market conditions.



4. Data-driven Governance
Data-driven governance is the fourth key area of our project development framework. Data-driven governance is an approach to decision-making and management that relies heavily on data and objective information to guide and shape policies, strategies, and actions within an organisation. The primary goal of this is to ensure that decisions are evidence based, rooted in facts and findings. Our Project Managers believe in the power of data over vague assumptions and reactive responses, ensuring the best outcomes for our projects.
At the beginning of the project, we identify appropriate metrics, key performance indicators (KPIs) and critical success factors closely tied to the desired business objectives. Following this, our process involves defining the measurement collection methods, engaging in goal-setting discussions, planning metrics, and determining the necessary activities to track and take action based on the agreed-upon metrics.
Leveraging past project performance, we establish benchmarks and organisational standards to measure progress effectively and drive continuous improvement. Through this data-centric approach, we empower our project teams to make informed decisions, optimise processes, respond effectively to challenges and opportunities and stay on the path to ensuring project success.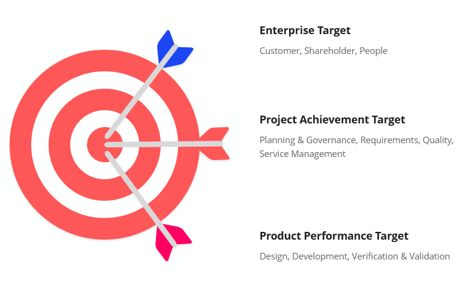 Some of the examples in each categories include: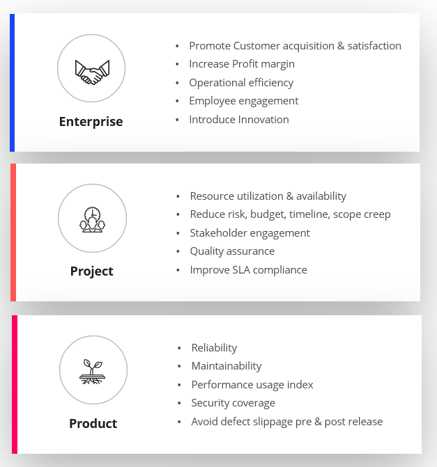 5. Continuous Improvement
The final key focus area that we will cover today is continuous improvement. Continuous improvement plays a vital role in ensuring project success by fostering a culture of learning, adaptability, and refinement throughout the project lifecycle. Much like the process of mastering a new musical instrument, the journey often involves making mistakes along the way; these mistakes teach us what works and what doesn't, allowing us to learning from our mistakes, adjust our approach and get better with each try. This enables us to keep moving forward and continue on our path to success.
Continuous improvement is not just applicable at the end of a project, our Project Managers complete this activity throughout project delivery. When deploying a scrum framework, continuous improvement is completed during sprint retrospectives; here we inspect and adapt to improve the next sprint. When deploying a waterfall, or hybrid model, continuous improvement activities are completed at regular intervals, for example at the end of key milestones, life cycle phases or after a release etc.
Below are three ways our project development framework utilises continuous improvement to ensure project success:
Identify and address inefficiencies

– regularly reviewing project processes and identifying inefficiencies early on ensures that delays can be prevented and projects run more smoothly.

Learn from past experiences

– every project is likely to encounter an unforeseen challenge or obstacle, reflecting and learning from these experience allows the team to avoid making the same mistakes and build upon successful approaches previously deployed.

Embrace feedback

- communication and collaboration play important roles in continuous improvement, by actively seeking and incorporating input from team members, clients, and other stakeholders, projects can align better with expectations and requirements, ultimately leading to higher satisfaction levels and project success.
Conclusion
Across the different types of project management framework, StableLogic's approach prioritises the key areas for successful delivery. We focus on clear scope management, proactive risk mitigation, streamlined supplier and third-party engagement, data-driven decision-making, and a culture of continuous improvement. With this strategic approach, we ensure projects run smoothly, adapt to challenges, and achieve remarkable results, providing real value to our clients and stakeholders.
Please fill in your information and we'll get in touch with you.